Penguins in

Mrs. Uliase &

Mrs. Smith's Class?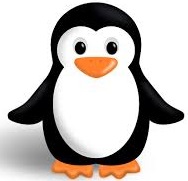 ---
Mrs. Schiavo's Class
What is happening?
---
ANNUAL THIRDSGIVING CELEBRATION
The 3rd Grade celebrated their 2nd Annual Thirdsgiving celebration on November 22. Thirdsgiving was originated last year. We wanted to teach the children about giving back to the community, and being grateful for all that we have. The children worked hard. They donated bread, peanut butter and jelly and made 348 sandwiches for the Atlantic City Rescue Mission.
---
VES 2016/2017 School Supply List
All students need to supply earbuds or headsets
Grade K &1 Supply Lists was mailed out by the student's teacher at the end of August.
---
Harassment Intimidation Bullying
*You may anonymously report incidents to Mrs. Palella or Ms. Polise via E-mail or using our reporting form located here
A provision in the Anti-Bullying Bill of Rights Act requires all New Jersey public schools and school districts complete in-depth self-assessment forms by their School Safety Team, measuring how well each individual school has met the law's requirements. Assessments were based on the period beginning July 1, 2014 through June 30, 2015. The following categories were addressed: HIB Programs, Approaches or Other Initiatives; Training on the BOE-approved HIB policy; Other Staff Instruction on HIB and Training Programs; Curriculum and Instruction on HIB and Related Information and skills, HIB Personnel; School-Level HIB Incident Reporting Procedure; HIB Investigation Procedure; and HIB Reporting. Using the Department of Education's rubric, schools graded efforts in each category, for a combined score from 0 to 78. The Ventnor Elementary School received a score of 77. The Ventnor Middle School received a score of 77.
---