What's Happening in Mrs. Bergman's
2nd Grade Class?
---
Mr. Heller's Class

On September 22 this year, summer officially turned into fall. In Mr. Heller's 1st grade class, the students talked about all of the changes that fall brings. The class sang a song about Autumn and then students wrote about their favorite things to do this time of Year. Muhammad drew a picture and wrote about how he likes to jump in the leaves in the fall.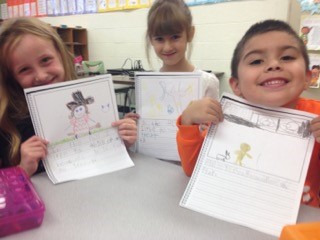 Grace wrote, "I like to dress up in fun costumes."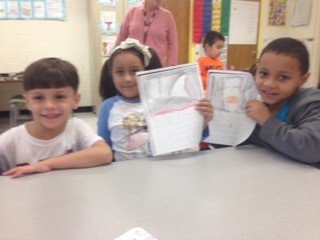 Sonny preferred scary costumes in his writing and pictures. Most of the students wrote about how much fun they have trick-or-treating and how they are looking forward to Halloween this year. There were also stories of pumpkins, scarecrows, cool days, and nights lit by the orange harvest moon. Overall, the class had a great time learning about the fall.
---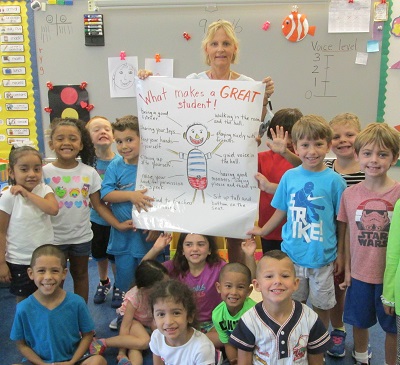 Mrs. Cherry's Class Learns About School Rules
To launch the new school year, the story "David Goes To School" was used to establish school behavior and expectations.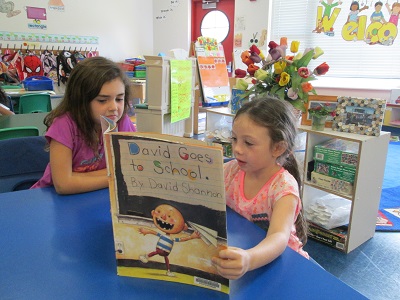 This was a huge success for the kindergarten class. The story was read. While reading many questions were asked. The main question was, "Why do we need rules in our school and classroom?" The children learned the reasons for having rules and the importance of following them. The children learned and gained an understanding that rules tell us what we can and cannot do. We follow rules for three reasons. They keep us safe, they help us get along and keep things fair.
The class worked together to create an anchor chart. The important rules were posted on the chart. There was a discussion of the consequences when rules were broken. We rolled played the wrong way and then practiced the correct way of following rules.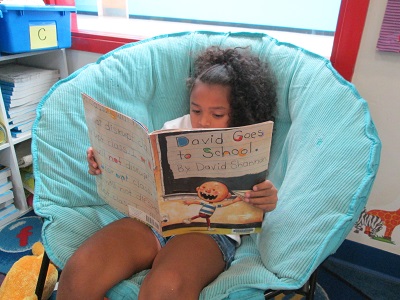 For a fine motor and math lesson, the children cut a circle for the head. Rectangles were cut for the striped shirt. Students cut a mouth and ripped paper to form teeth. Everything was glued together to form their version of "David". In this lesson, the children used visual, auditory and fine motor skills to learn how to be successful in the school environment.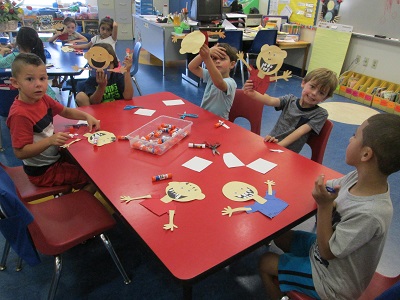 ---
VES 2016/2017 School Supply List
All students need to supply earbuds or headsets
Grade K &1 Supply Lists was mailed out by the student's teacher at the end of August.
---
Harassment Intimidation Bullying
*You may anonymously report incidents to Mrs. Palella or Ms. Polise via E-mail or using our reporting form located here
A provision in the Anti-Bullying Bill of Rights Act requires all New Jersey public schools and school districts complete in-depth self-assessment forms by their School Safety Team, measuring how well each individual school has met the law's requirements. Assessments were based on the period beginning July 1, 2014 through June 30, 2015. The following categories were addressed: HIB Programs, Approaches or Other Initiatives; Training on the BOE-approved HIB policy; Other Staff Instruction on HIB and Training Programs; Curriculum and Instruction on HIB and Related Information and skills, HIB Personnel; School-Level HIB Incident Reporting Procedure; HIB Investigation Procedure; and HIB Reporting. Using the Department of Education's rubric, schools graded efforts in each category, for a combined score from 0 to 78. The Ventnor Elementary School received a score of 77. The Ventnor Middle School received a score of 77.
---