Mrs. Cherry's Class Learns About School Rules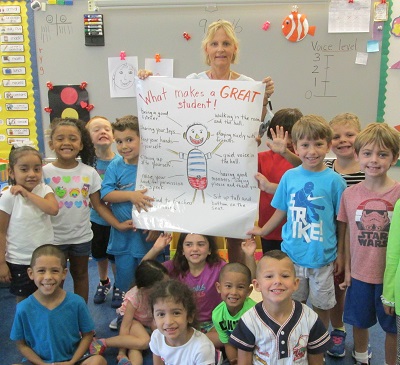 Mrs. Cherry's Class Learns About School Rules
To launch the new school year, the story "David Goes To School" was used to establish school behavior and expectations.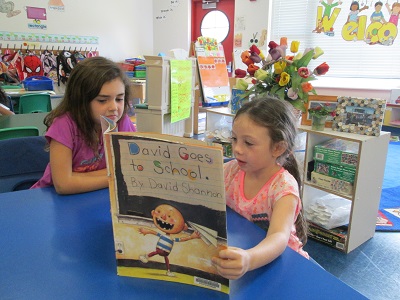 This was a huge success for the kindergarten class. The story was read. While reading many questions were asked. The main question was, "Why do we need rules in our school and classroom?" The children learned the reasons for having rules and the importance of following them. The children learned and gained an understanding that rules tell us what we can and cannot do. We follow rules for three reasons. They keep us safe, they help us get along and keep things fair.
The class worked together to create an anchor chart. The important rules were posted on the chart. There was a discussion of the consequences when rules were broken. We rolled played the wrong way and then practiced the correct way of following rules.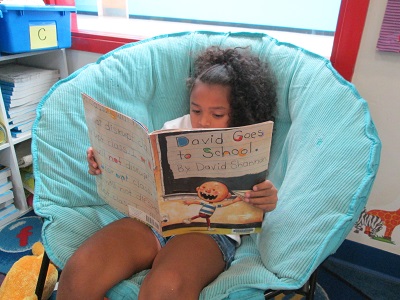 For a fine motor and math lesson, the children cut a circle for the head. Rectangles were cut for the striped shirt. Students cut a mouth and ripped paper to form teeth. Everything was glued together to form their version of "David". In this lesson, the children used visual, auditory and fine motor skills to learn how to be successful in the school environment.